As much as we love our children, the reality is that sometimes it all gets a bit overwhelming (to put it mildly;-). I adore Brian Gordon's cartoons on parenting – hilarious and so true;)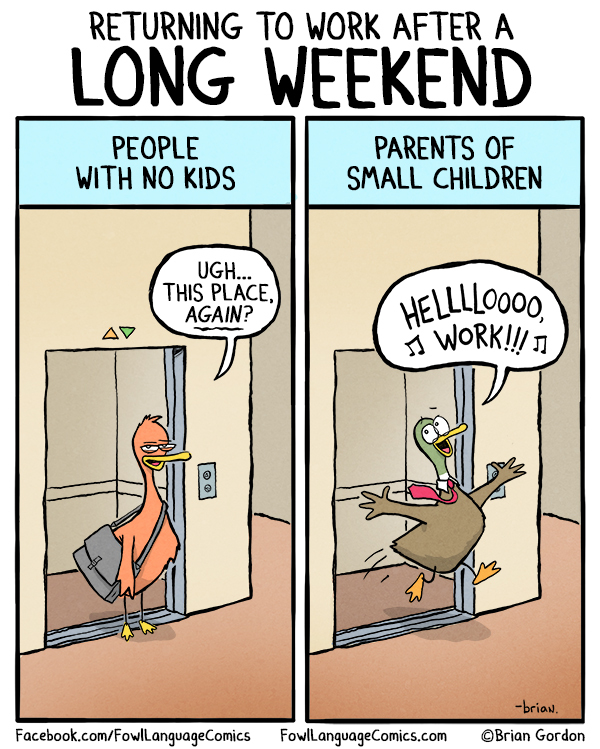 Some alone time anyone? And here I'm not referring to a few hours every evening after putting your child(ren) to bed when tiredness already kicks in but rather to some quality time recharging batteries.
This can be a day over the weekend when family or friends can help with baby sitting or (if possible) taking a day off work while kids are at school. What is important – do not feel guilty about it – you deserve it!
Having said that, this past summer I felt pretty uncomfortable having to send my daughter off to her grandparents for three weeks. First time ever for such a long time. But, hey, I have a limited annual leave available and she had two months off – you do the math…
I admit I missed her a lot. We usually spend all the time together and the apartment felt empty, especially in the evenings. It was like being single again. Don't get me wrong – no partying or that sort of stuff (can't be bothered anymore;-) – but the feeling of complete freedom and having all the time in the world to do whatever. Well, I usually ended up going home from work anyways but all the options were open;-)
My daughter, who was at first a bit reluctant to leave, had a time of her life. She enjoyed spending time with her grandparents at the country side so much that talking to me over the phone once in a while was not of any particular interest;-) I didn't blame her for preferring the carefree holiday time to that of a strictly structured routine during the school year.
What at first seemed daunting turned out to be a win-win situation for both of us! I could do all the reading that I had been postponing for months, indulge in saunas, (window) shopping and visiting my favourite latte place. She, on the other hand, reconnected with her roots, improved her mother tongue skills and experienced new adventures.
This is all to say that do not blame yourself if you take some alone time. We all need some breathing space and having the opportunity to pause for a while and reflect helps us to appreciate what we have even more!